On September 1st, 2017, The Opening Event of Experience Authentic South Africa- Gourmet Month was jointly held by InterContinental Beijing Sanlitun and South African Embassy in Beijing. The Embassy sent its warmest invitation to experience South Africa's food, wine, music, art and culture in Beijing. President of South Africa Tourism Mr. Bradley Brouwer, Minister Plenipotentiary Ms. Debora Balatseng spoke at the event. Rising representatives together with representatives from enterprises and media were invited to the event.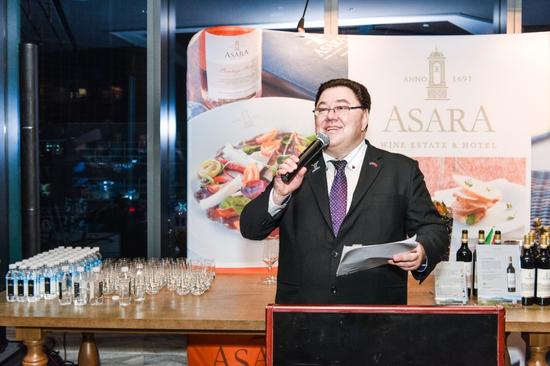 Ms. Debora Balatseng said, in recent years, China and South Africa have increasingly close cooperation on culture, education, technology, art and sports, among those, culture play a more important role. Culture bridges the communication gap between people. It brings people inspiration, joy and various good experiences. Meanwhile, culture can bring jobs, creativity and sustainable development, and GDP growth sequentially. The Gourmet Month is part of China-SA culture exchange, and represents the abovementioned spirt. We hope that the event can show Chinese people the extraordinary part of South African people's life, and inspire more Chinese to explore and discover new SA.
Mr. Bradley Brouwer said that SA will further exchanges with China, and pursue diversified cooperation to present the best side of SA.
On the opening event, Rising representatives spoke pleasantly with Ms. Debora Balatseng and Mr. Bradley Brouwer. SA's fantastic view, delicious food and rich nature resources ultimately attract Chinese tourists and investors. There's huge expectation for the future cooperation. Then, Rising representatives tasted the delicious snacks, SA wins and enjoyed the featured SA dance. The event concluded at a relax atmosphere.